Videos are essential to the internet and are present in every social media activity and marketing. Many brands and marketing agencies use videos for their brand promotion and invest a lot of money in video marketing. Online video editing software improves the quality of the footage and creates an astonishing result. You need to invest in video marketing to promote your products and establish your brands in the market. Many free online video editors are available in the market, and the task is to choose the best one for them.
It is difficult to choose a good video editor when there are a lot of options available. Whether it is video marketing, brand promotion, or just social media video sharing; video editor software is essential in all these aspects. Check out this article to get information about all the best video editing software available and their price and specifications.
Best Video Editing Software to Check Out
Video editors are available for all operating systems; which includes Windows, Mac OS, IOS, Linux, and Android. You can use all these online video editing software according to your device's OS.

Check out the given below 8 best video editing tools available.
FlexClip is one of the excellent online video editing software that should be included in the list of best video editors to check out. It offers a user-friendly interface that makes it suitable for both beginners and professionals. With FlexClip, you can create stunning videos for social media, marketing campaigns, brand promotions, and more.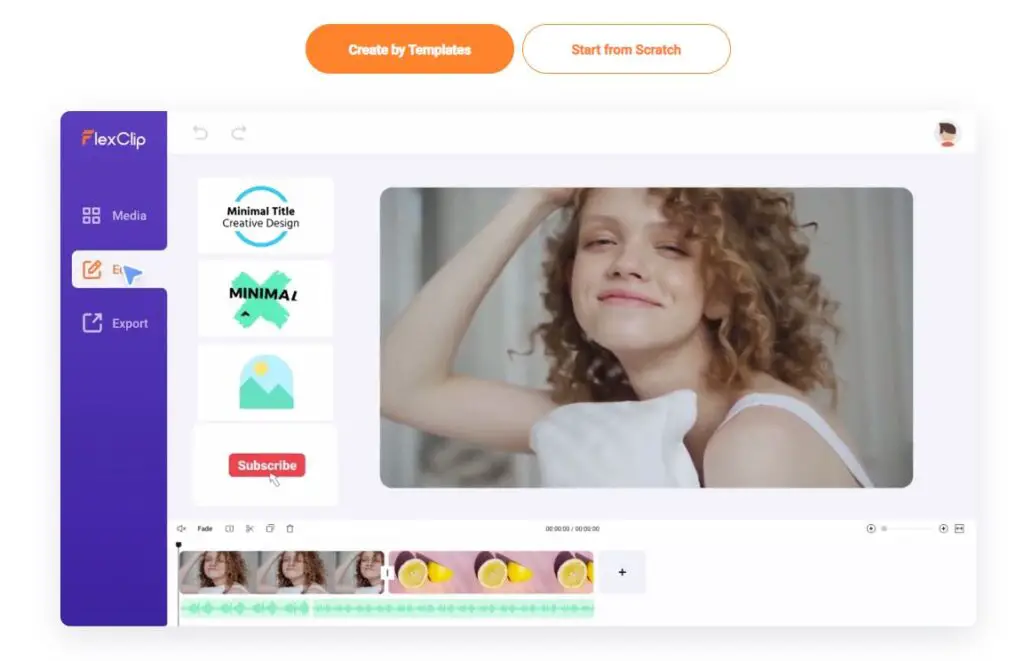 The software provides a wide range of templates and customizable elements, allowing you to make a video from scratch or use pre-made templates. You can easily drag and drop media files to the timeline, add text, music, and transitions, and apply various filters and effects to enhance your videos.
They also offer a lot of AI tools like
AI Text to video
AI video Script
AI Image generator
AI Text to Speech
AI Auto subtitle
AI background Remover
Wondershare Filmora: It is a beginner-level video editor and is perfect for entry-level video editing. The software is built for Apple Mac, Windows and Mobile OS and could be only used for a particular device. There is no free version available for this app, however, you can always use the free trial period that is available before buying the actual pack. The editing pack for this software contains a lifetime subscription at the cost of $79.99, or you can get the yearly subscription pack which will only cost you around $49.99. This software contains many beginner and advanced-level templates which can be used to create all-purpose best videos. You can download and install this application from the official website of Filmora.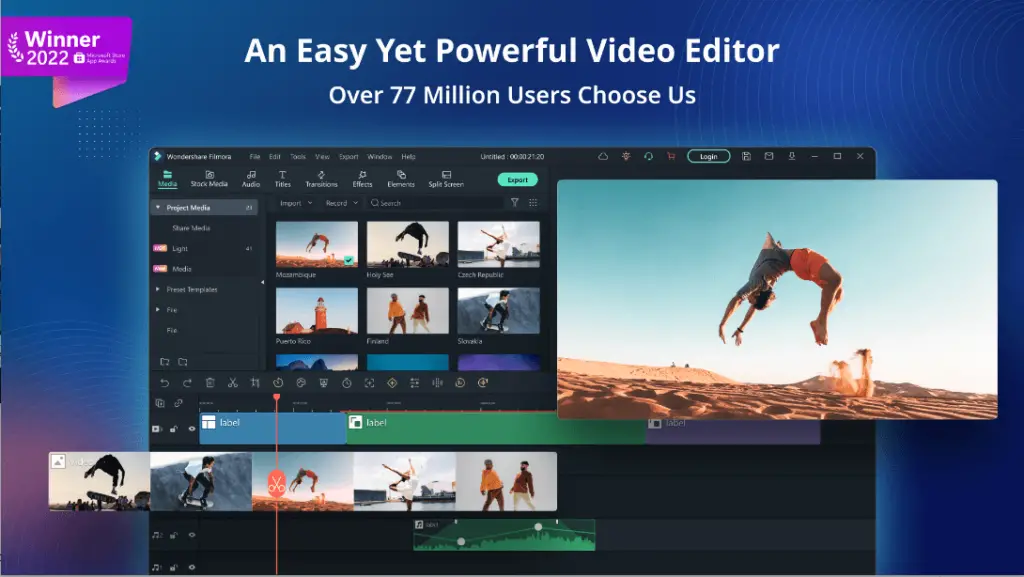 Windows Movie Maker: It is also a beginner-level video editor, and it is a very widely used software as compared to all others. The reason behind its use is that it is free of cost and is very easy to operate. There are many templates available in this software too, you can edit the video, change the playback speed, add a sound, remove distractions etc. The software is free of cost and will help in fulfilling your basic video editing demands. Due to it being free, you cannot use a lot of other editing options. This video editor is not available for download anymore, but you can use the online version of it. It is not available on Microsoft's website.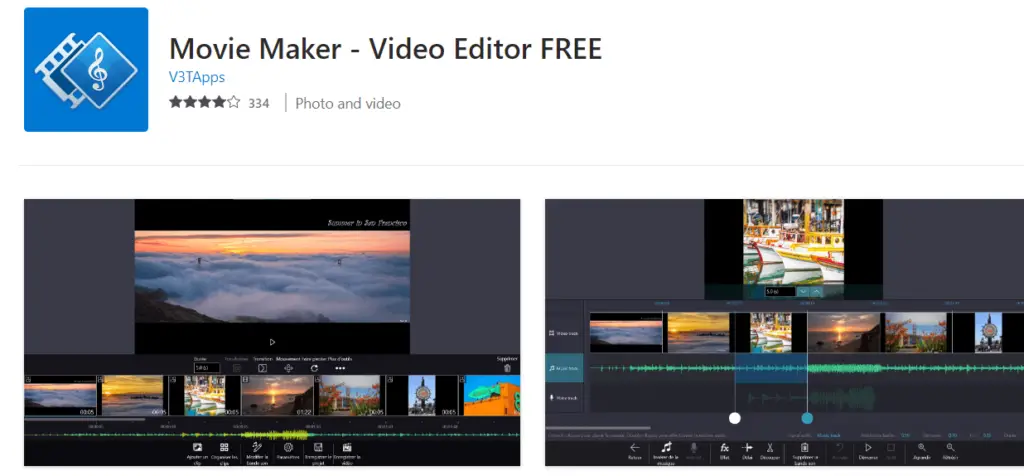 Final Cut Pro: This video editor is specifically available for Mac OS and is not for beginner-level use. This software can only be operated by professional video editors and has almost all the features available. This editor was also used to edit the videos of some Hollywood movies as well. The price of this software is around $200, which is expensive, but it does almost everything that a video editor should be doing. You can visit the Apple website to download this software. There are some minor issues, such as software lagging and the unavailability of some audio editing tools.
InVideo: This online video editing software is supported by all Operating systems available, and is completely free to use. However, you can choose the paid packages to enjoy all its amazing features. You can create your videos from scratch, or create a new video using video templates and a simple drag-and-drop method. There is no specific template for each topic, you can use as many templates as you want for any particular video. The free plan is available for all, you can also get a paid subscription which will cost you around $15 per month for a business account and $30 per month for unlimited packs. The difference between these packs will be the number of templates and features available.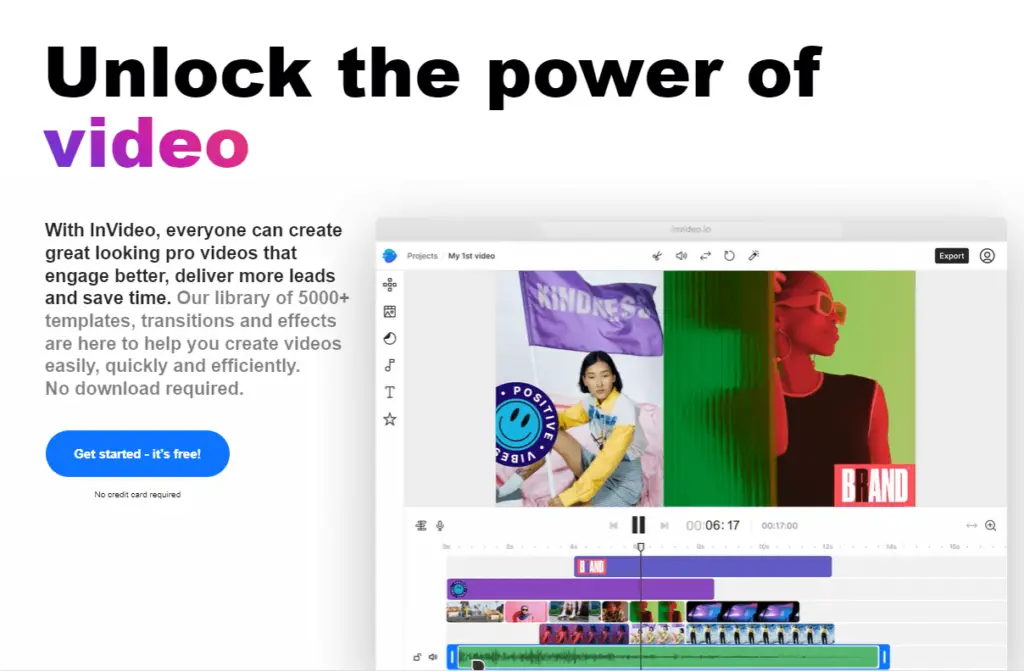 Lightworks: Lightworks is another video editor which is available for all OS platforms such as Mac OS, Linux and Windows. It is professional software and is not suitable for beginners. There are a lot of features that it provides to its free and paid users. The VFX and other editing options available in this software are what make it so popular among professionals as well as beginners. The software can be used by downloading it from the website for free and paid. The paid subscription costs around $25 per month and $437.99 for a lifetime.
ShotCut: ShotCut is a free video editing software that is all-purpose and is used by many video editors, both professionals and semi-professionals. This software can be used in multiple OS platforms such as Mac OS, Linux and Windows. The software is available for free, and you can just download the software and start working on it, there is no need to go through the whole installation process, and you can just start after downloading it. You can access the customizable filters and use 4K and other file formats to edit through this software. You can download shortcut software from their official website easily.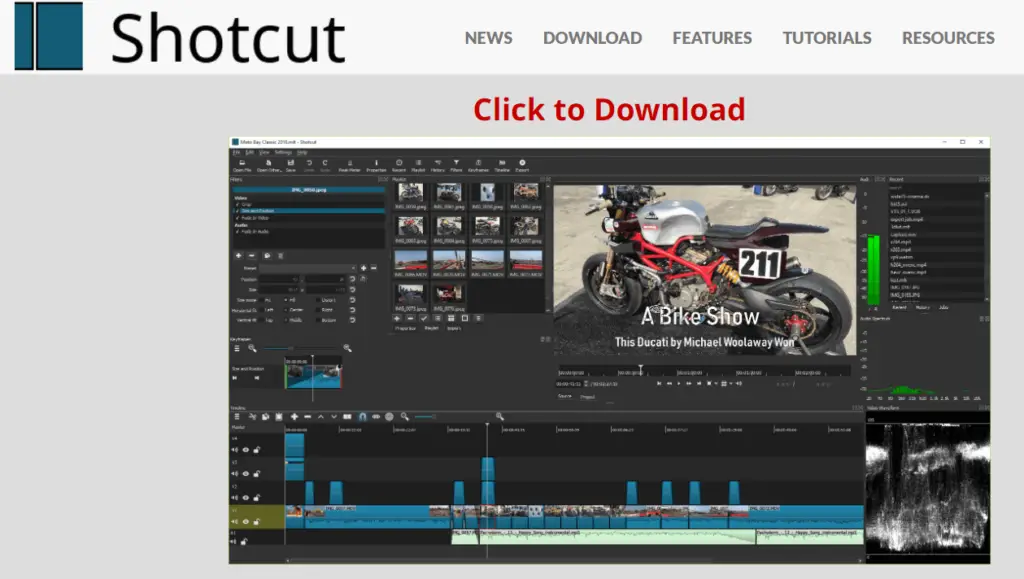 Blender: Blender is a free video editing software. This software works on all operating systems like Windows, Linux and Mac OS. This editor gives you the ability to freely create your own videos using all the features provided by this software, it is free of cost and can be operated only by professionals. You should have some experience in video editing to be able to use this software. It provides a lot of features that have the ability to make a strongly edited video, using VFX, Motion tracking, 3D modelling and animation etc. This software can be installed from the official website and should only be operated by experts in 3D animation and compositing.
Take Away
The video editing software and application help in making the best videos from scratch, you can add more to your videos by using these applications. The editing software provides basic templates where you edit your video with ease. Most of the software mentioned in this article is free of cost or at least has a free trial period. You can use the free trial of the software to understand its works and then purchase it if you feel the need to do so.
For beginners, it is advisable to start with basic software such as Windows Movie Maker. You can advance to professional paid software once you understand the working of this software and learn how to edit videos online. The editors mentioned in the article are handpicked to provide you with some of the best software out there. Make sure that you properly install the software before using it and also compare all the pros and cons of different software and choose the best one it. If you want to spend your money on paid subscriptions, then make sure to do proper research before buying.