After so many suspense, thrill and rumors, 24-June-2021 became the official release date of Windows 11. I was pretty excited for today launch, Although leaked Windows 11 video ruined my taste buds a bit. Nevertheless, Windows 11 is now launched.
I have joined the Windows 11 live event and jotted down important points and features mentioned by Microsoft's chief product officer Panos Panay.
He said :
Windows is part of our lives for 35 years now. Windows show feel open, connected
So finally the suspense on the name of new Microsoft operating system has also ended. Yes!! the name is Windows 11. Microsoft has finally stamped on the name of successor of Windows 10.
Microsoft 11 First look
What are the new features in Windows 11
I have list down few important new features for you, collected during the Live event of Microsoft
Bye Bye Cortana :- Yes, you heard it right. Annoying Cortana is out from Windows 11. Not sure who need it 🙂
No more Live tiles :- Microsoft decided to removed Live tiles from Windows 11. If you will ask me, i never liked live tiles. I am really happy, these are gone in new version. New Windows menu is placed in center and more focused on apps.
Start menu moved to center :- The start menu have moved to center as shown in leaks also. Look like Microsoft has done some awesome design overhauling. It doesn't mean you can move it. You can move it to left or right as per your wish.

Look and feel of macOS :- You will get feel of macOS in Windows 11. Microsoft has introduced Widgets and dock bar at the bottom of Windows 11 operating system.
New icons and menu animations - In Windows 11, Enhanced new icons have been introduced and these are really cool. Also you will like the animation while minimizing windows and hovering mouse over icons.
Snap Layouts :- Windows 11 is much more touch friendly (specially for surface tablets) and you can use different layouts while opening different apps. Amazingly, Windows 11 will remember it and will remind you about the app, you were using before distraction due to any reason. You can work on two apps side by side and you don't need two monitors for it.
Vertical tabs in Edge :- Microsoft edge has already introduced this vertical tab feature and i explained it my another blog. I really find it useful, while browsing. It's much more comfortable compared to horizontal tabs. Just try it yourself and you will be agree with me..
In Built Microsoft Teams - To make audio and video calls. Happy meetings!!.
Auto HDR for gaming - Superior graphics and more than 1000 games will be supported and enhanced on Windows 11. Thanks! to auto HDR. For me it can direct compete with Xbox in that case. Moreover Xbox game pass will be built for Windows 11 too.
Android apps supported - New Microsoft Windows 11 will support installation of Android apps also. This going to be a big game changer in the history of Operating system. No need to any Android emulator.You can simply go to Microsoft store and get your favorite Tik-Tok app installed.
New Enhanced search and setting options with new beautiful themes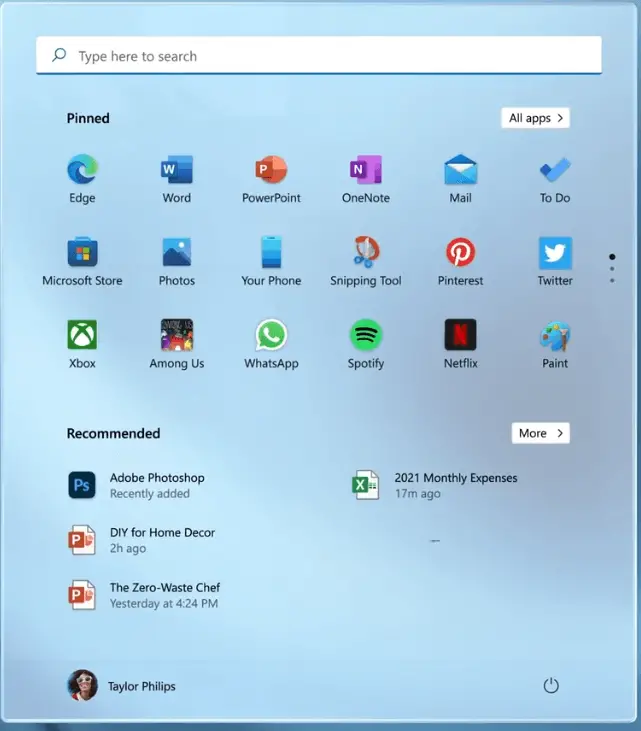 In the end, Microsoft CEO Satya Nadella stated -
"I'm excited by what we have shown you today. Throughout its history Windows has been a democratizing force for the world."
I am assuming, like always, Microsoft will provide free upgrade to his Windows 10 users. I really liked the UI changes in Windows 11 and I am really excited to explore it.
I hope you will also like it. Let me know your experience and thoughts around Windows 11 first look.
I will share more updates on it. Till then keep learning.